WordPress is the best place that has created many useful features for developers, writers, and product managers. At the same time, the more people the more viewpoints on the same topic. That means that WordPress can be substituted by other competitors with similar functionality.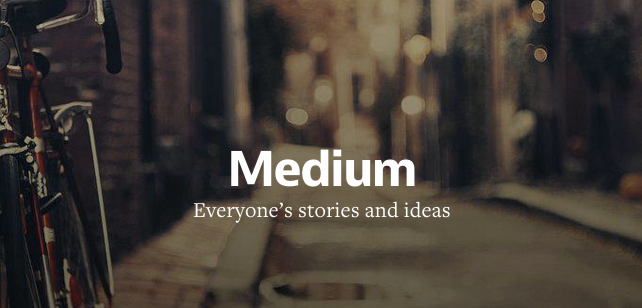 Being a publishing platform Medium does not possess all the features of WordPress. It is focused on blogs and connection of people with their own stories. It is a place where writers can publish their creations and readers can get an exclusive experience. You can add up to 140 texts to this fully hosted platform or add responses to the read content.
Squarespace United features of the robust software, website builder, and a blogging platform. It has many interesting templates that can be simply customized. It also hosts your newly created website for you and has professional support team working round the clock. While a simple page editor makes page creation fun.
Since WordPress is also a powerful CMS Joomla can be called its award-winning competitor. It takes the second place among popular CMS and has a rich constantly growing community that contributes to its development. At the same time, this system is more complex and has many robust features.
Drupal is one of the most popular and rich CMS that is open-source as well. It has a wide range of templates and allows creating custom websites. It can be customized thanks to many supportive documents and there are numerous integrations that make the development process more comfortable. It is a very dynamic and powerful platform that can substitute WordPress.
Another good solution for web development, especially if to speak about e-commerce website, is Magento. It is a platform with flexible features and excellent scalability. Being an open-source system it can be easily customized. It supports many languages and currencies, so there is hardly any better solution for e-commerce sites.
A highly popular platform for bloggers entitled Tumblr has a strong user base. You can add or read texts on a variety of topics. The platform also allows creating pages and is a hosted solution, so it is quite comfortable to work here.