Fiverr is one of the most popular online marketplaces for hiring talented creatives for everything from graphic design and animation, to voice over recordings and press release writing. But for those who are wondering if other sites like Fiverr offer comparable or better services, it can take some time and quite a bit of energy to dig around for Fiverr alternatives that are worth trying out.
Of course, Fiverr prides itself on offering gigs that cost just $5 (with additional gig upgrades and packages priced differently), but that doesn't necessarily mean you can't get the most bang for your buck anywhere else. Here are just 10 Fiverr alternatives worth considering.
1. PeoplePerHour
If great quality is what you're looking for, PeoplePerHour is worth a shot. All of their freelancers go through a quality check. And if you're not happy with what's delivered to you, your money remains in deposit until you say you're satisfied.
PeoplePerHour helps you team up with talented and experienced freelancers in the areas of design, development, content creation and promotion. It's quickly become one of the most popular top choices in online marketplaces currently out there.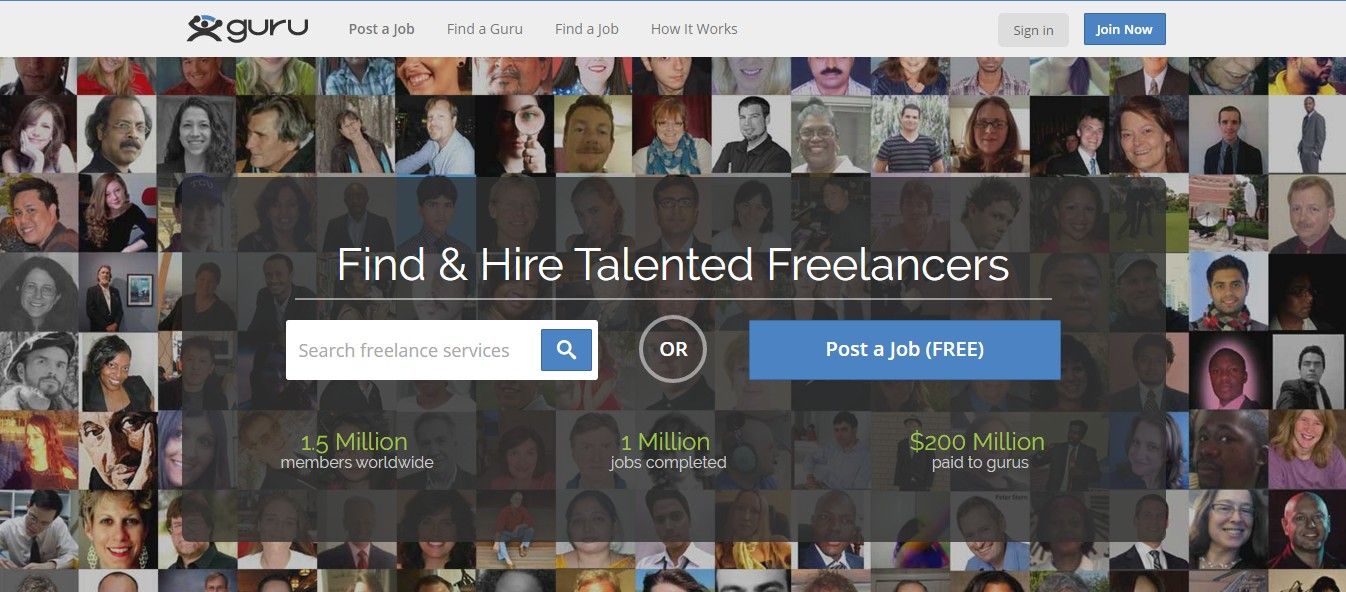 Guru is another creative online marketplace that allows you to browse through over 3.4 million services by category from over 1.5 million freelancers, so you can find the freelancing guru who best fits what you're looking for. You can even collaborate with your team via Guru's unique Work Room feature, generate agreements, set milestones,
delegate tasks
, communicate with everyone, and share documents through the platform.
oDesk has been rebranded as upwork
U,
and is one of the largest online marketplaces for businesses available online today. To get started, all you need to do is simply tell Upwork about the project you have in mind, and you'll be matched up to some suggested experts. Just browse through their profiles and work, and select the one you're interested in working with.
Like Guru, you also get your own little virtual workspace for collaboration, and all payments are of course securely handled through.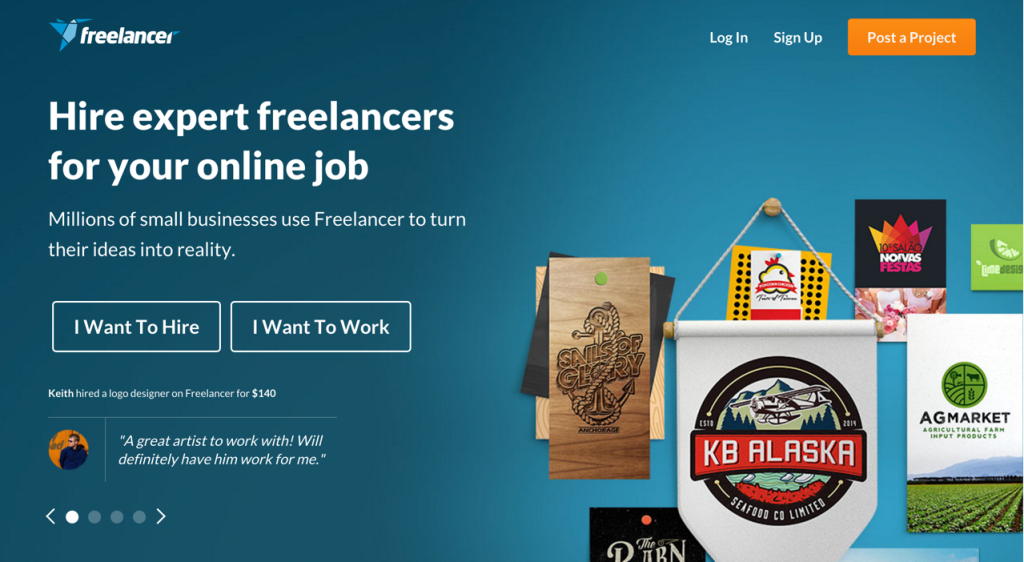 Freelancer has over 16.9 million talented workers who are ready and eager to offer you competitive quotes for any job you have in mind -- even something as obscure as building a space robot!
There are over 850 categories to browse through so you can bet that you'll find the right freelancer for your job. When you select a freelancer to work with who bids on your job, you only have to pay when you're fully satisfied with what was delivered to you.
Microworkers certainly is a much smaller online marketplace, but it's worth including in this list for those who are simply looking to outsource "micro" jobs. Use it to create a professional campaign template and then crowdsource your tasks with the help of over 700,000 freelancers.
It's nifty

DoTask again

feature allows you to assign multiple tasks to the same freelancer, and you have the option to view your task reports online or via a downloadable spreadsheet file.
6.
Gigbucks is a Fiverr alternative that offers competitive pricing on creative gigs, which will only cost you $5 to a maximum of $50. All you have to do is search for a gig either by using the search bar at the top or by browsing the categories on the left side and then purchase the gig that fits your needs. And just like all the other online marketplaces, you can see sellers' ratings and contact them directly if you have any questions or concerns.
If you're looking specifically to hire a designer who can create something artistic for you, then DesignCrowd may be the right online marketplace for you. With over 480,000 experienced designers offering their services for affordable rates, you can hire one to design a logo, a website, a

T-Shirt

, a flyer, a brochure or even a business card.
Set your own budget so you never have to spend more than want, and DesignCrowd's full money back guarantee means you never have to leave unsatisfied.
Work Market was designed to help companies and entrepreneurs manage the entire lifecycle of their freelance workforce through their unique platform. Use it to find the right talent for the job, verify their skills and credentials, engage with professionals through talent pools and so much more.
Work Market's platform offers an intuitive dashboard with

all sorts
of tools to create and manage your customized workflow. You can also generate reports so that you can track important aspects of cost, compliance, and coverage to make sure everything is running smoothly.
Project4Hire is another online marketplace that helps take the work out of searching out freelancers by allowing you to post your project and giving freelancers the opportunity to bid on it.
Unlike some of the more creative-focused marketplaces, Project4Hire has more business-focused project categories like accounting, finance, legal, human resources, data entry and more. You also have the option to take advantage of their virtual Workspace feature to collaborate with the people you decide to work with.
crowdSPRING claims to be the world's number one marketplace for design work. If you have a bigger budget that's in the range of hundreds or even thousands of dollars, then this may be a good choice for you.
Just name your price, collect ideas from talented designers, and choose the one you like
best.You
get your full payment back if you're not satisfied with the result.
You can also take a more private approach by posting a 1-to-1 project so that you can be matched up to a talented designer that you'll work closely with from start to finish.