1. Regularly Update Themes and Plugins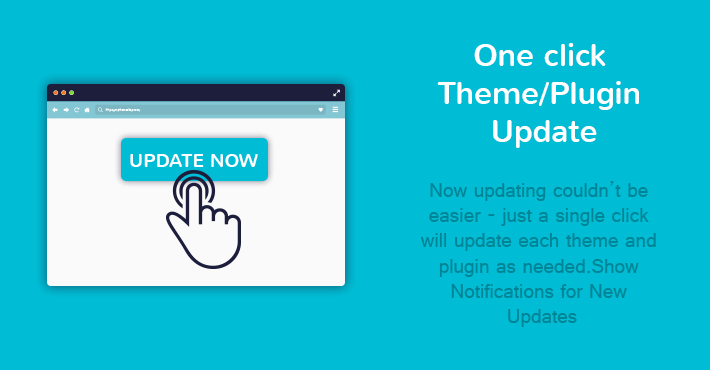 It's important to keep your existing themes and plugins updated. Most WordPress plugins and theme developers are reactive, which means they patch their plugins and themes only after security vulnerabilities have been found.
So, if it's been a while since you've last updated your WordPress core, your themes, and your plugins, then make sure you do it soon. Otherwise, you run the risk of having your site hacked by a known loophole.
Some plugins and themes will update automatically, but it's always a good idea to login to your WordPress dashboard to check for updates on a regular basis.
2. Fortify Your Login Page
Are you still using "admin" as your login name? If so, then it's time to change things up. Your admin username and password is the first line of defense for the backend of your website.
You should spend time creating a strong username and password. If you want to create a strong and memorable password, you can try some of these suggestions. The most commonly used access point into your site is via a stolen password.
You can even use a plugin like Login Lockdown to help lock down your login page, and lock out users who have a certain number of failed login attempts.
3. Download Secure Themes and Plugins.
When you download plugins and themes for your site it's important to only install them from reputable sources. For paid plugins and themes this means places like ThemeForest, Elegant Themes, StudioPress, WPMU Dev and similar sites.
If you're downloading free themes and plugins, then you should always download them from the WordPress theme and plugin repository.
It's also a good idea to minimize the number of active plugins you're currently using on your site. The more plugins you're using, the greater your chances of your site being hacked. Plus, some plugins might have smaller development teams that might not be able to patch their plugins for vulnerabilities as rapidly as larger organizations.
4. Consider Using a WordPress Security Plugin
There are a variety of security plugins you can install that will help to prevent attacks and beef up your security measures. Most security plugins can offer your site some of the following benefits:
Daily scans to check your site for any risky behavior

File level monitoring to check for any malware insertion

.htaccess file protection

WordPress database backups and security monitoring

Login page lockdown and security protection
Some common WordPress security plugins include Sucuri, BulletProof Security, and All In One WP Security and Firewall.
5. Always Backup Your Site
Backups will be your first defense against any attack on your website. In case something bad does happen, you can quickly restore your site to its previous state.
There are a ton of backups plugins available, like VaultPress and BackupBuddy. In some cases, your current host might even be keeping regular backups of all your site's files. But, it's important that you save your backup files to a secure offsite location, just in case.
The frequency you backup your site depends upon how often you update your site. If you regularly publish new content every single day, then a daily backup is recommended. But, if your site stays relatively the same, then you can get away with a monthly backup.