You get to share your expertize or passion with the world while developing and growing your skills in writing,
media, and even creativity
But your blog can be more than just a hobby.
With a solid strategy and a bit of patience, you can turn your blog into a money-making machine. There are bloggers who earn solid 5- or 6-figure incomes each year, just from their blog alone!
If the idea of blogging for a living excites you, read on. We'll review the most popular techniques used by successful bloggers to generate revenue from their blogs.
1. Affiliate Marketing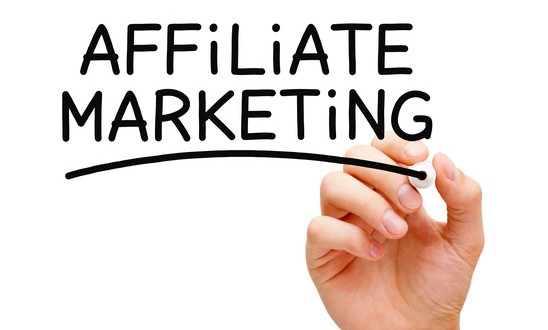 Are you familiar with the term affiliate marketing? It's very likely that you've heard it before, and if not, here's a great introduction piece that shares some tips for bloggers on how to make the most out of it. Affiliate marketing is the process of selling someone else's product that gives you a commission for each sale. It may be 35% or 70% — each program is different.
Additionally, sites like
ShareASale, LinkShare, and Amazon Associates
are among the leading affiliate programs that a vast majority of bloggers use today. Through these sites, you can find products in pretty much every niche imaginable, which gives you the freedom of choice as to what kind of products you wish to promote.
2. Launch A Product
Would you rather sell your own product than someone else's? Blogging's a great platform for that, too.
Whether it's an ebook, your handmade items, or an online course, the variety of products a blogger could create and sell ranges far and wide. Launching your own product as a blogger can be an exciting journey of learning, understanding, and most importantly success.
Other types of products a blogger might create and sell:
Webinars

Reports

Software/Apps/Plugins

Video/Audio/DVD

Merchandise
If you have got the available capital, you might also want to consider investing in creating something that people can use to improve their own blogging experience; perhaps a keyword analytics tool, or a platform that analyses social media profiles, Product Hunt is a great place to start for amazing business ideas.
3. Paid Services
Like I mentioned at the beginning of the article, blogging is going to yield you a significant number of skills, all of which can be utilized together (as a blogger) or individually, and still provide a solid stream of income. Here are some of the most common services that bloggers might promote themselves as being able to do
Freelancing: Freelancing is the most popular and new way to earn money online. There is no doubt that blogger is the most valuable platform for writing and market. There are plenty of jobs are available on freelance for both individual and big companies
Coaching:
You can promote yourself as an online coach who can teach others the ins and outs of successful blogging
Speaking:
Make sure that businesses and conferences know that you're available for speaking purposes, not only will it help you to become better at what you do, but you will be able to promote yourself beyond your usual reach of website visitors.
Design:
Bloggers are often indie designers, which is why you can try and charge for design tips and other design related issues that other freelance bloggers might have.
Events:
Attending events and promoting your services in the real world is a great way to make new connections and meet new friends.
Training:
Once you feel proficient enough in building blog sites that are truly community oriented, it might be time to consider training others on a larger scale.